Carbon fiber bow
CodaBow Prodigy
The Prodigy bow is a carbon fiber bow made for violin, viola or cello students. It is the resulting creation of a long collaboration between the vision of bow makers and that of many violin, viola and cello teachers. It represents an outstanding value for younger and advancing players.
The sound delivered is clear, strong and uniform. It is available in 3/4 and full-size (4/4) for violin, viola and cello.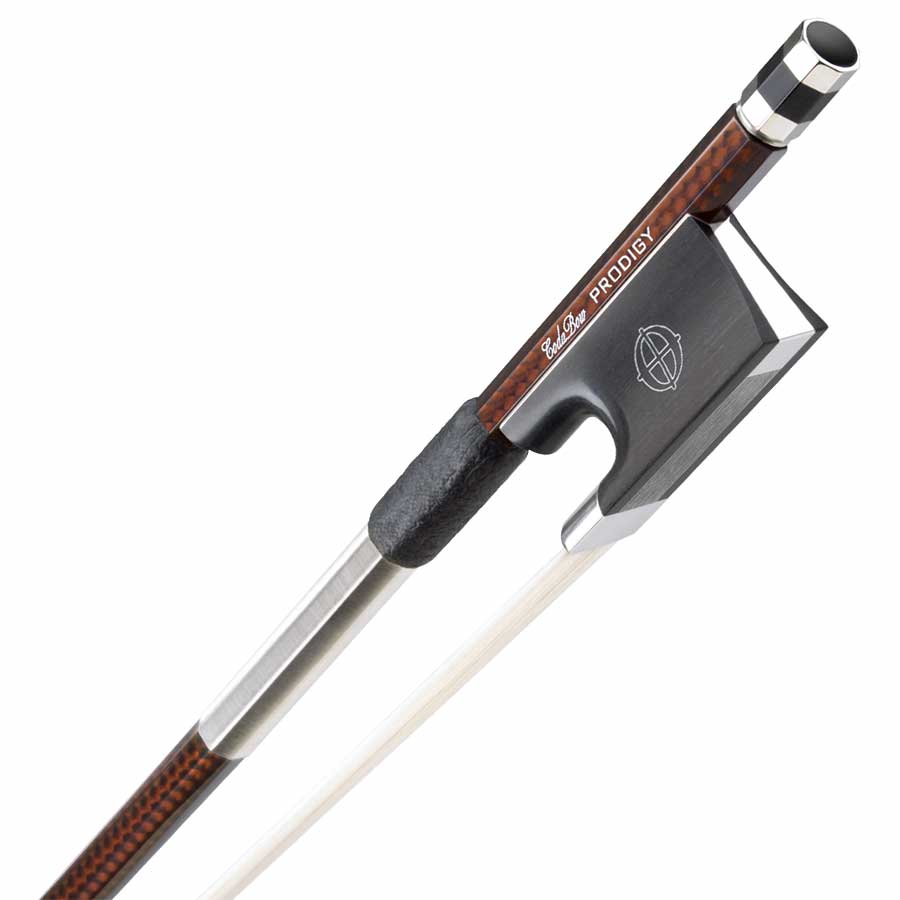 A bow for younger and advancing players
It has been designed to meet the needs of students in order to facilitate mastering bowing techniques with the instrument. The Prodigy's stick is very easy to handle thanks to its rigid structure, which allows for a more comfortable playing experience on all strings. This high degree of stiffness limits the effort required by the player to rub the bow's hair on the strings.
It is the perfect bow for any violinist, violist or cellist discovering his string-bowed instrument.