Ambient Presets Collection for Ampero II
23,99 € 19,99 € exc. tax
Ambient Presets Collection for Ampero II
23,99 € 19,99 € exc. tax
Frequent Asked Questions
What happens after payment and how do I get the presets?
You will get immediate access to download the presets set that you bought. You will be directed to the page where you can download them. Otherwise, if you look under the 'My Account' page and sign in, there will be a list of your orders. Click on the presets pack to begin downloading.
Can I use these presets on Mac OS and Windows?
Yes, the Ampero II Stomp software is available for PC and Mac OS. Please visit the Hotone website to download it.
After downloading, I do not find preset files?
The presets files are in a zip archive. After downloading, you need to uncompress (unzip) downloaded files.
How to import presets into my Ampero II?
By using the Ampero II Stomp software. It is available freely on the Ampero II product web page on the Hotone website. Then, please read the PDF included with the presets to import them.
The presets are not compatible with my current Ampero II firmware
We are providing presets compatible with the last firmware of the Ampero II multi-effects processor. Please update its firmware by following Hotone's advises.
Do you offer refunds for presets?
Presets are downloadable digital products. That's why we do not offer refunds for these products.
Can I get a trial version of presets?
We do not offer trial versions.
Presets list
P01 – 1 3Dv Smooth Bass
P01 – 2 3Dv Film Harmony
P01 – 3 3Dv Harmonies
P02 – 1 3Dv Synth Lead
P02 – 2 3Dv Synth Pitch
P02 – 3 3Dv Synth Bass
P03 – 1 3Dv Synth Things
P03 – 2 3Dv Blade 2049
P03 – 3 3Dv Silent
P04 – 1 3Dv Pizzacatto
P04 – 2 3Dv Landscapes
P04 – 3 3Dv Ambi Stick
109,00 € 90,83 € exc. tax
Sale!
From 2806,74 € 2338,95 € exc. tax
Accessories and matching items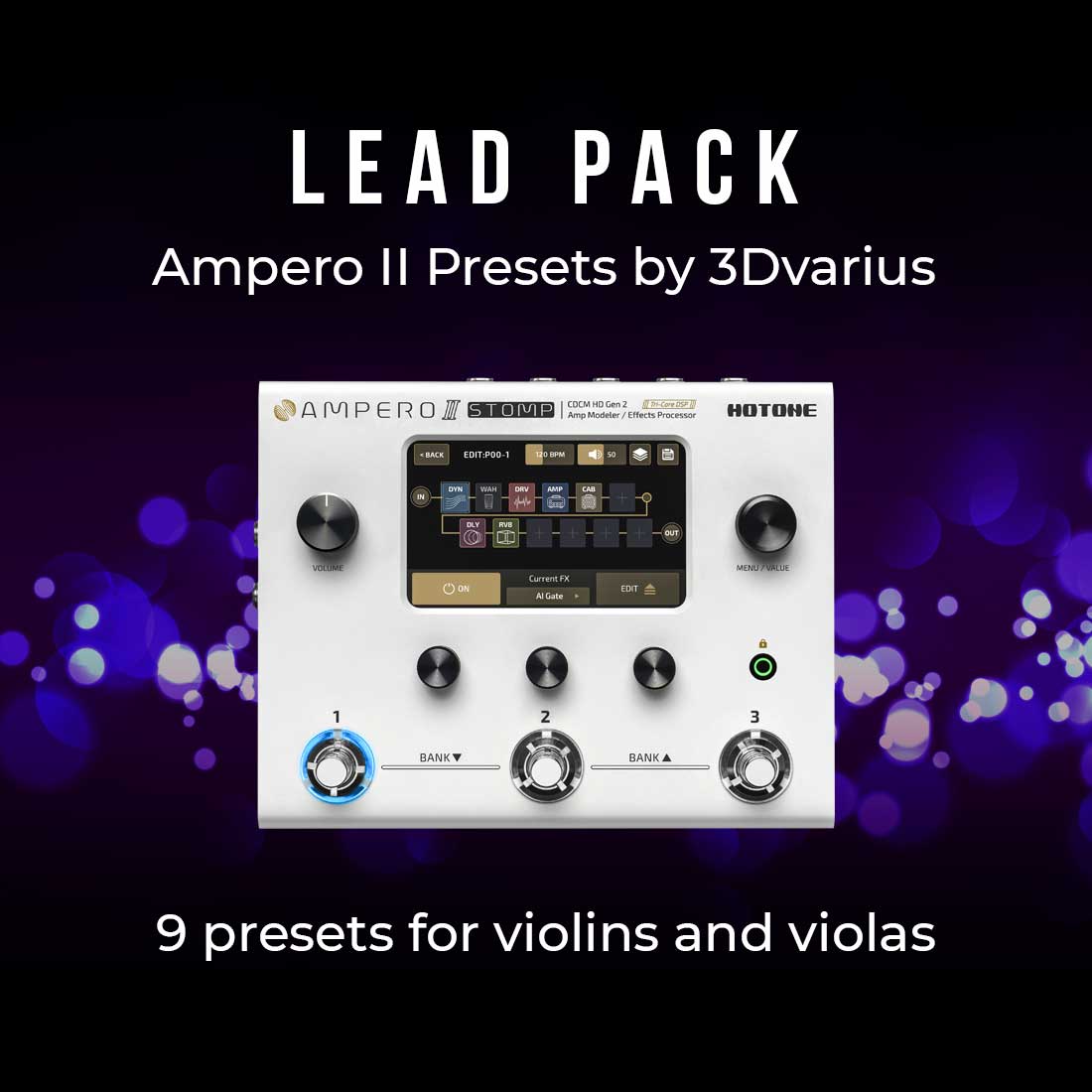 17,99 € 14,99 € exc. tax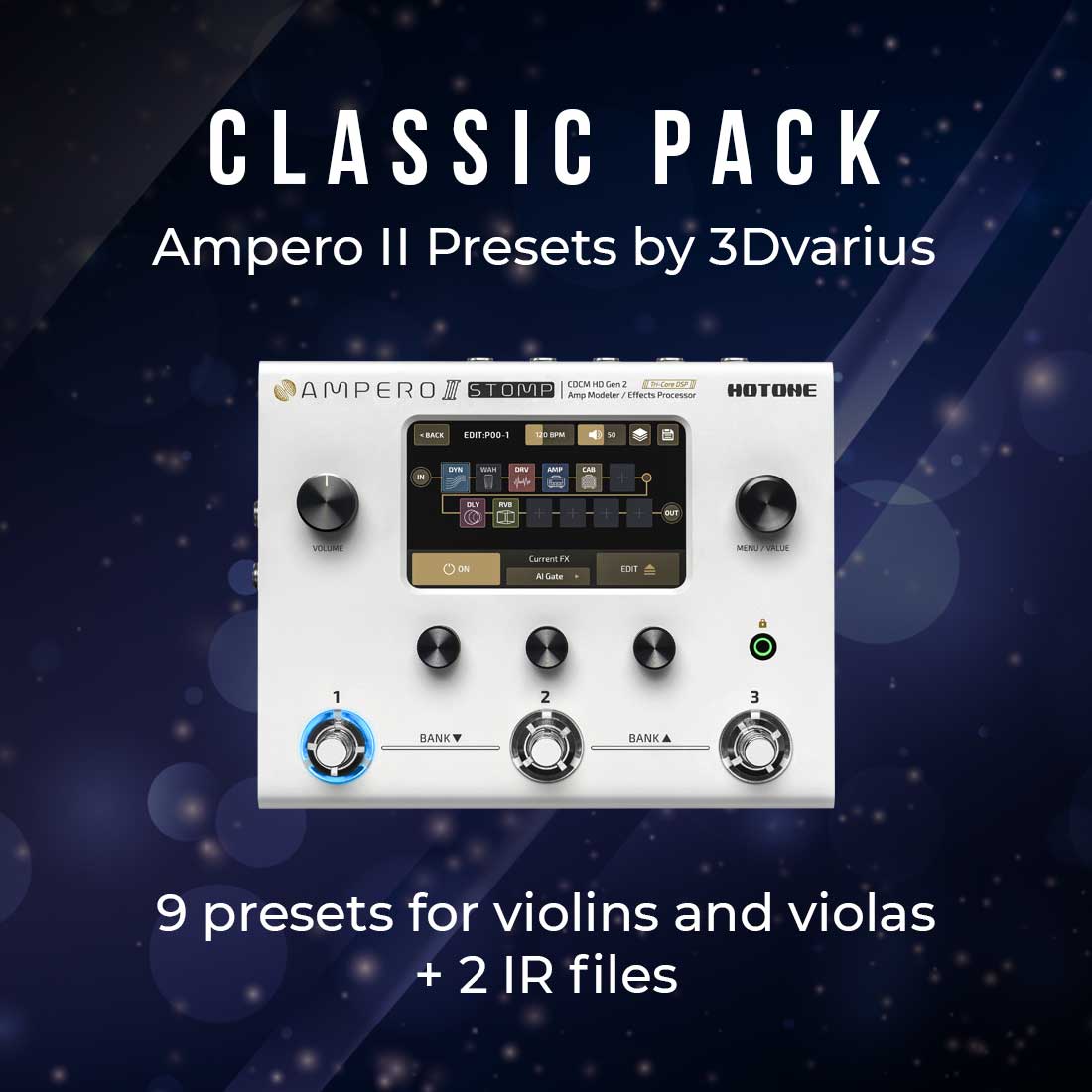 37,99 € 31,66 € exc. tax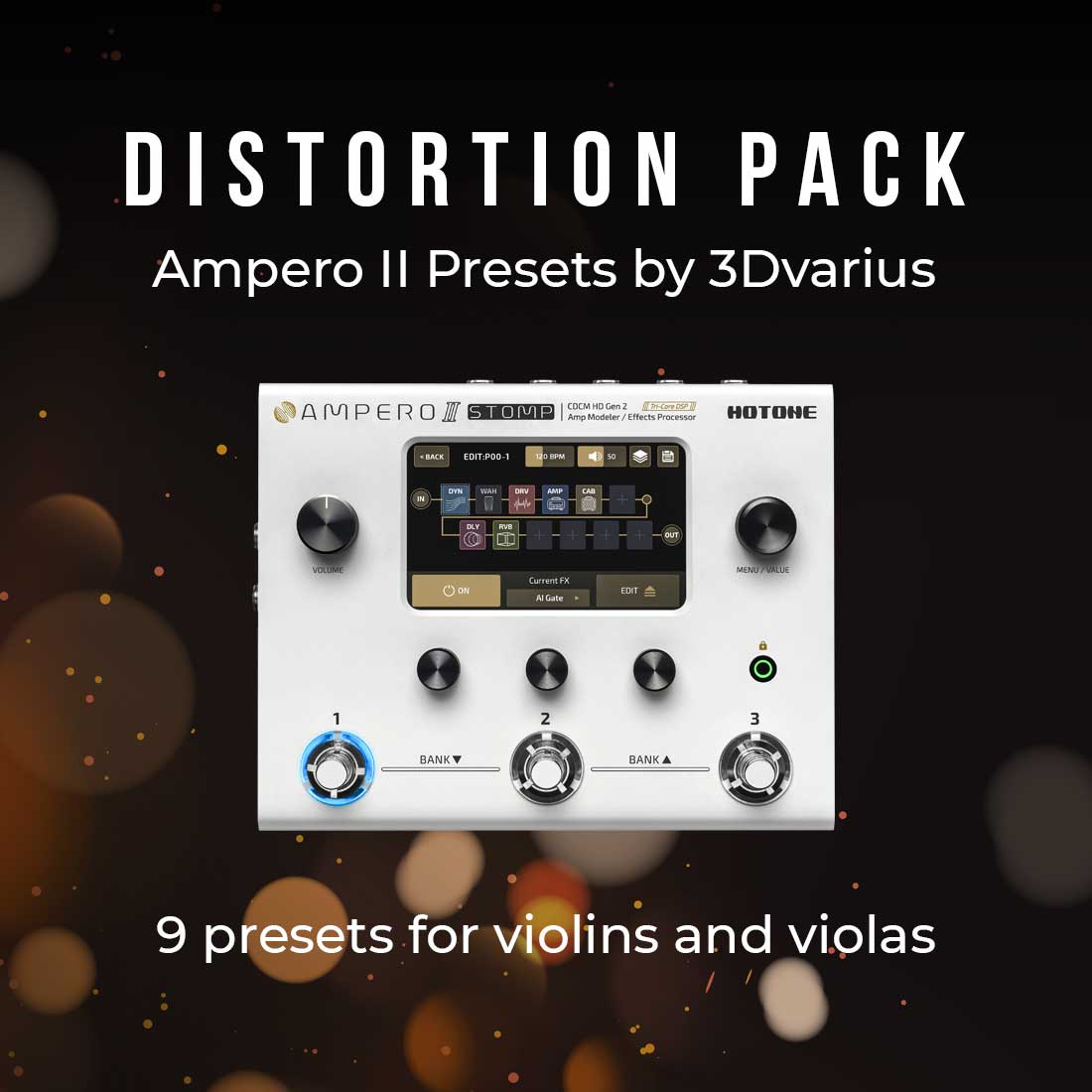 17,99 € 14,99 € exc. tax