Carbon fiber bow
CodaBow Luma
The Luma bow by CodaBow is inspired by French bow makers Lamy and Voirin who made light bows and were specialists of rich tonality bows. It delivers a shimmering tone thanks to its excellent maneuverability. Its design has been conceived to limit the weight felt by the musician.
It is available for violin, viola and cello in full-size (4/4).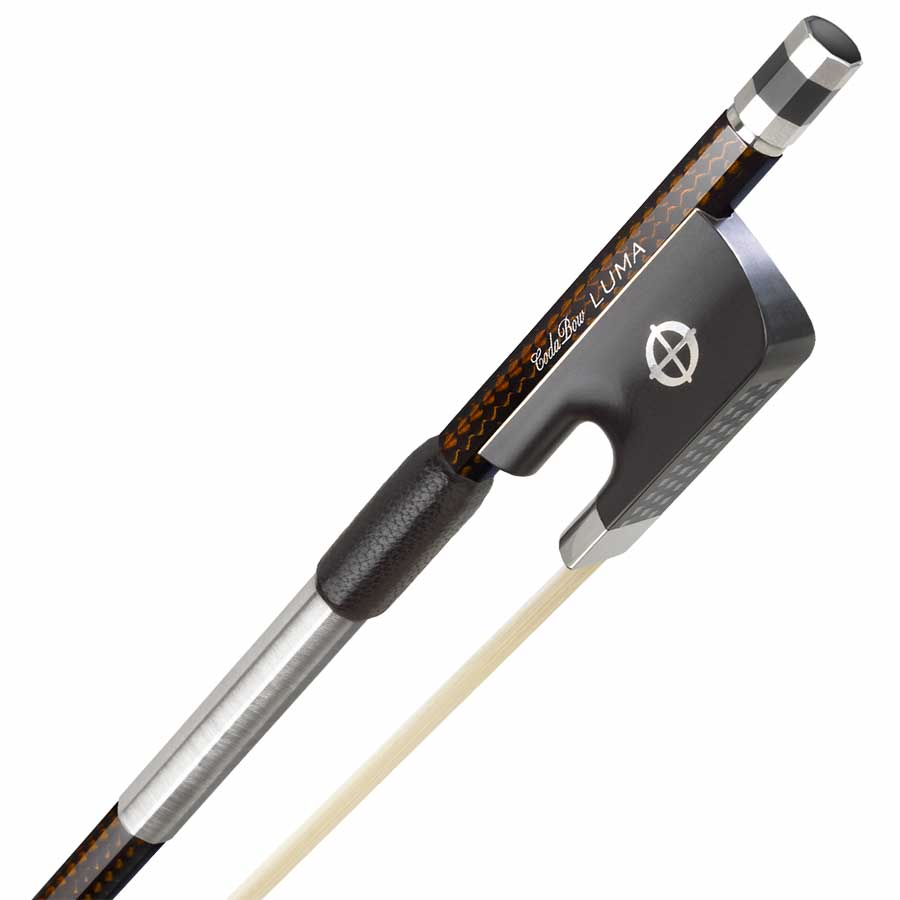 A very light bow
The Aero frog and the lightness of the stick provide great flexibility of movement, increased response and agility during fast bowing motions. It is a few grams lighter than CodaBow's Performance Model bows (Diamond NX, SX and GX). The CodaBow Luma has a balance point that is closer to the frog compared to other CodaBow bows.
The Luma carbon fiber bow is particularly suited for players who are looking for a very light bow. Ideal for fiddlers!